PLA UV Reactive Filament | Color: White
25.08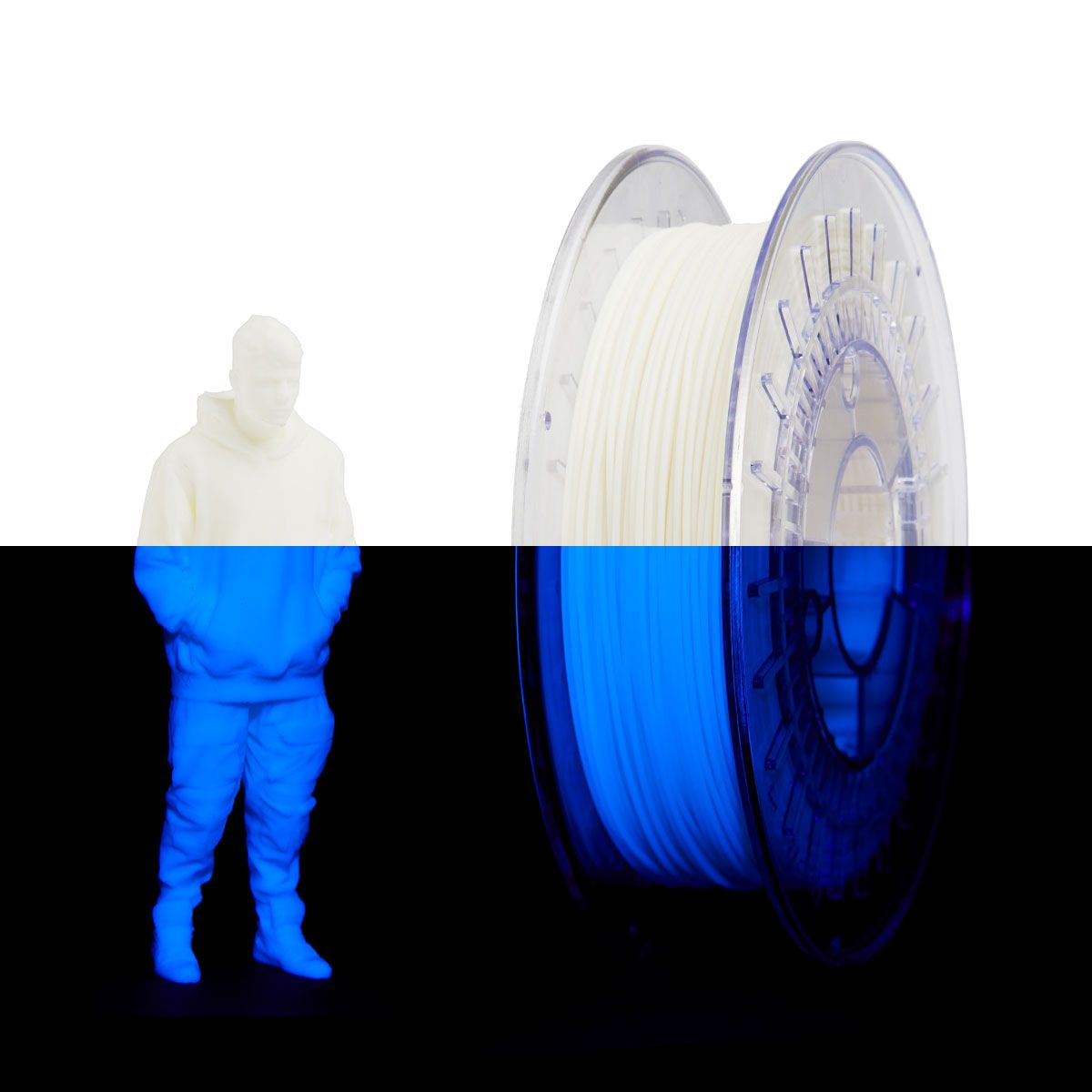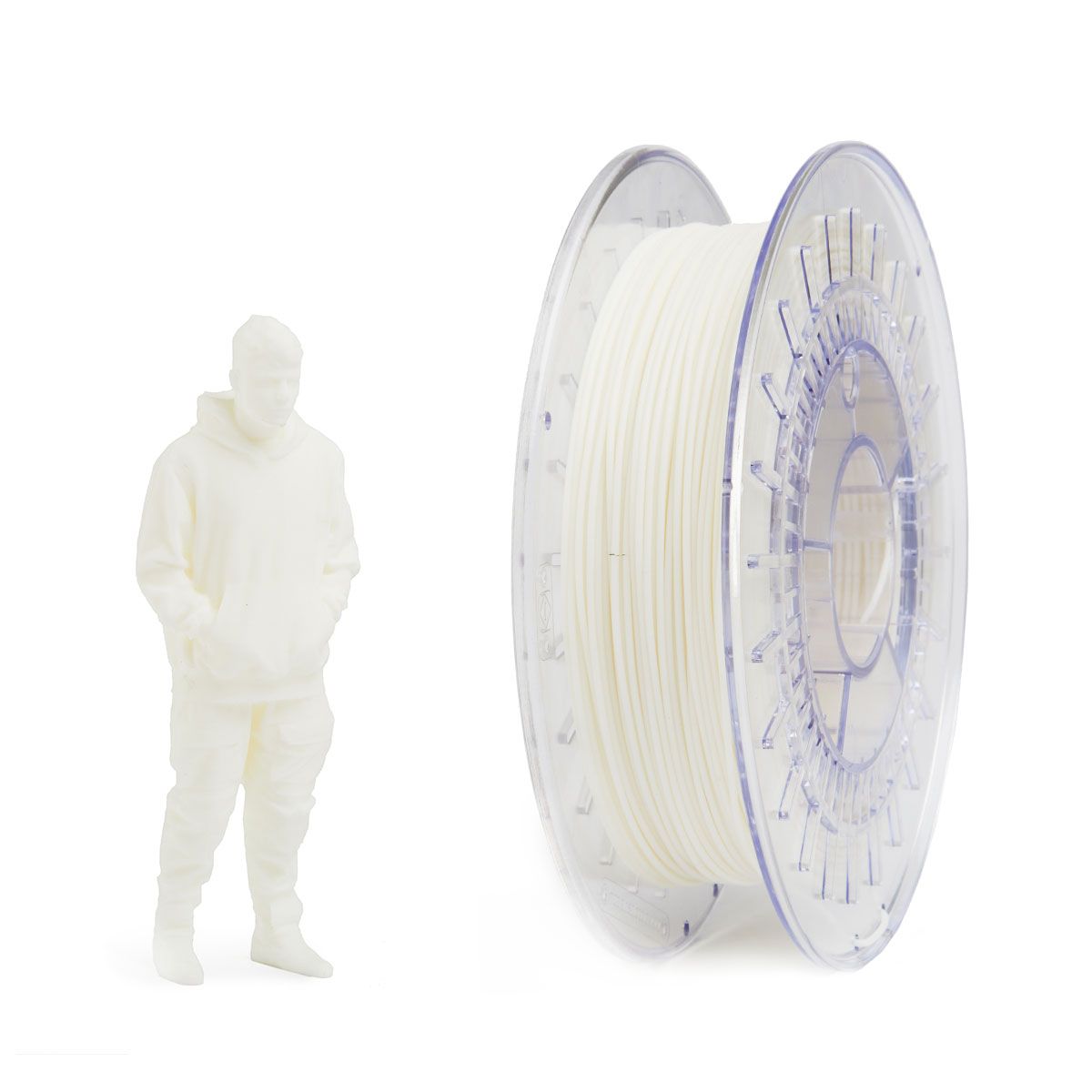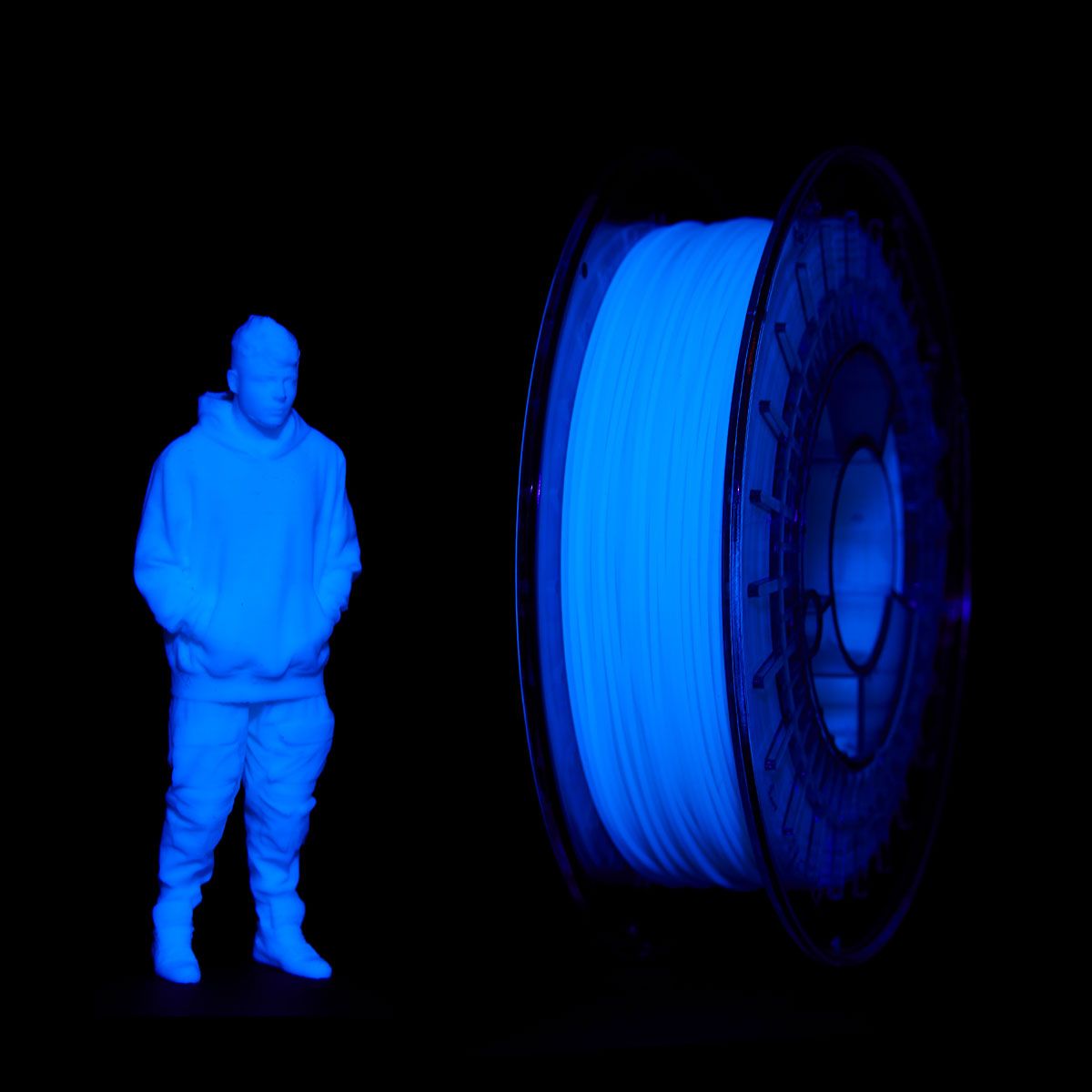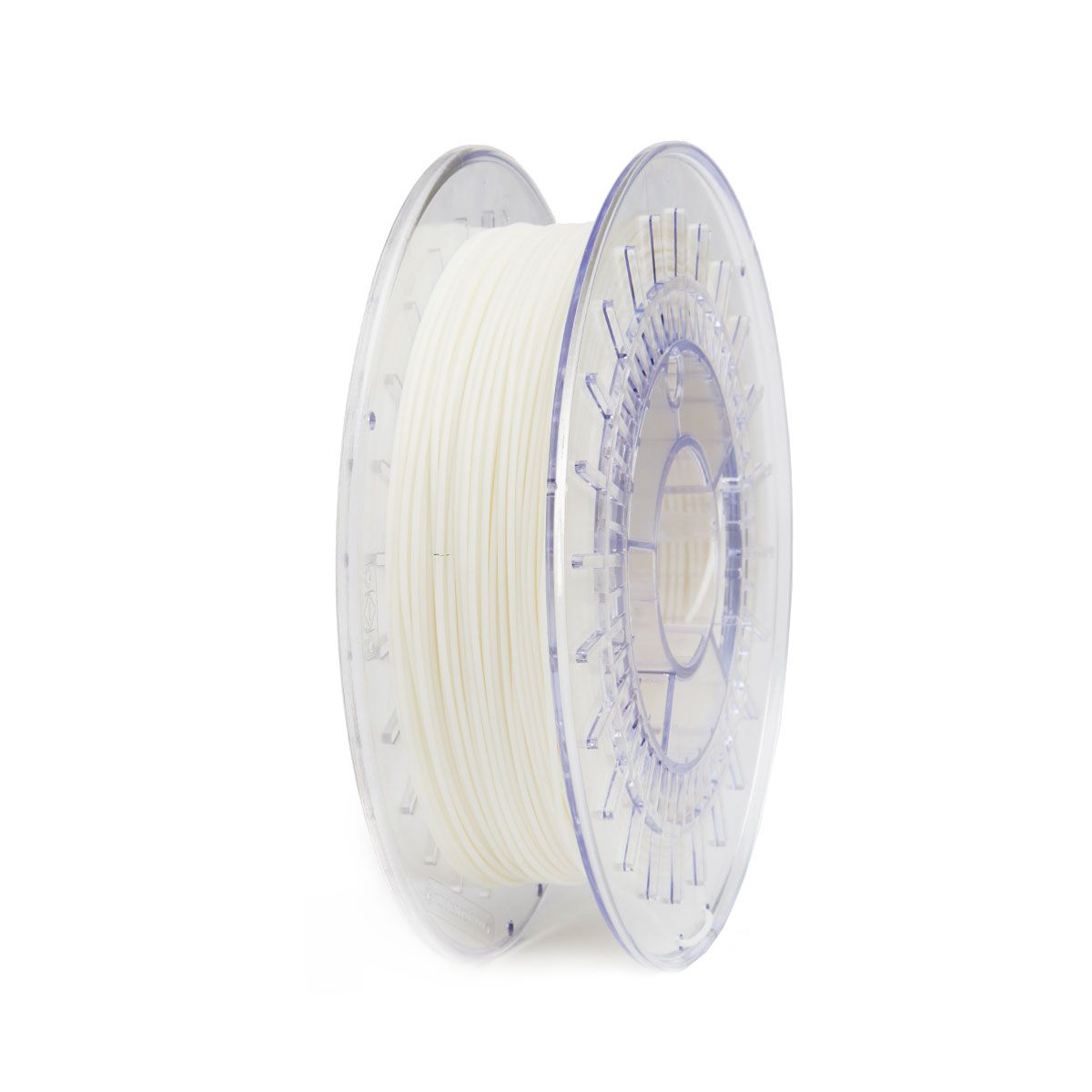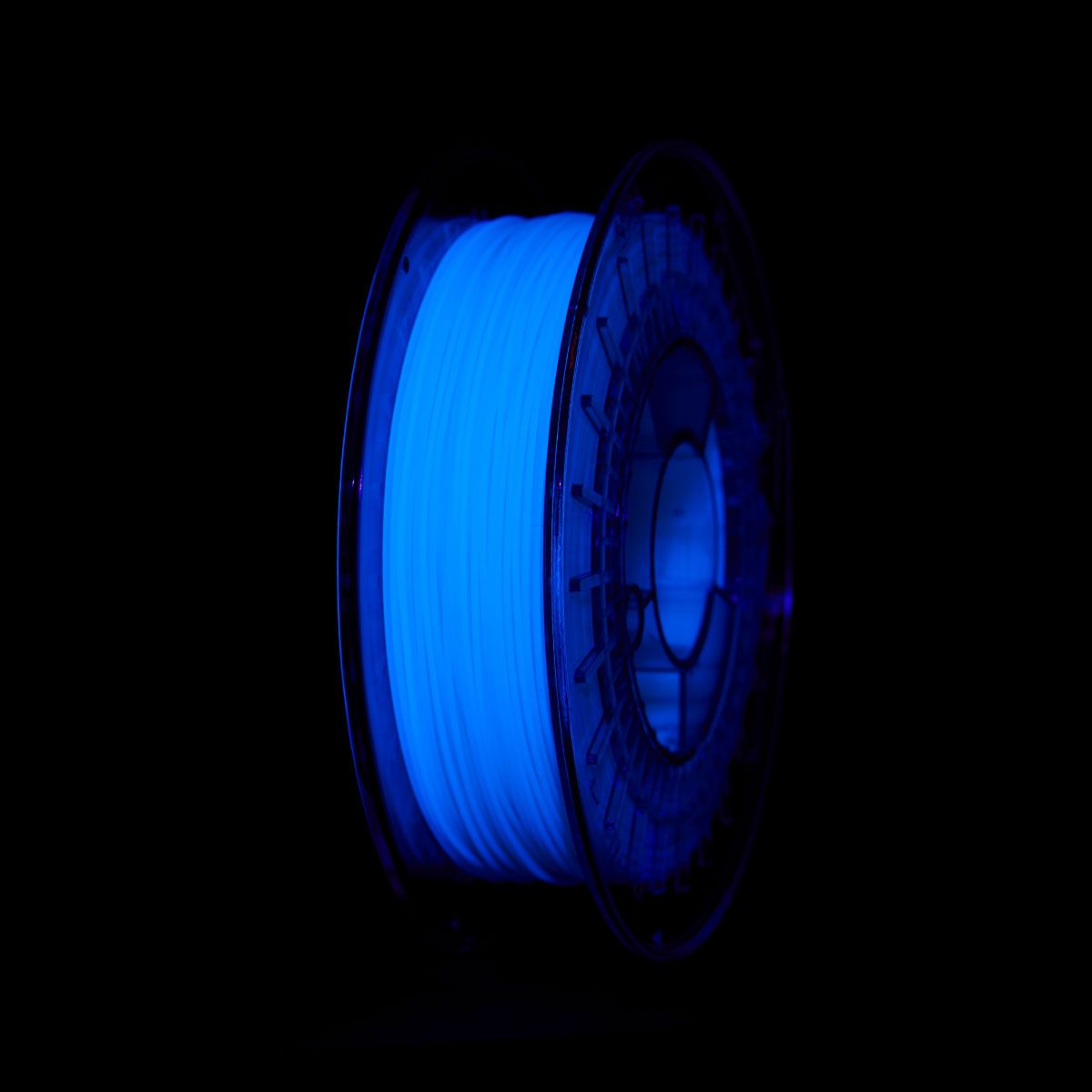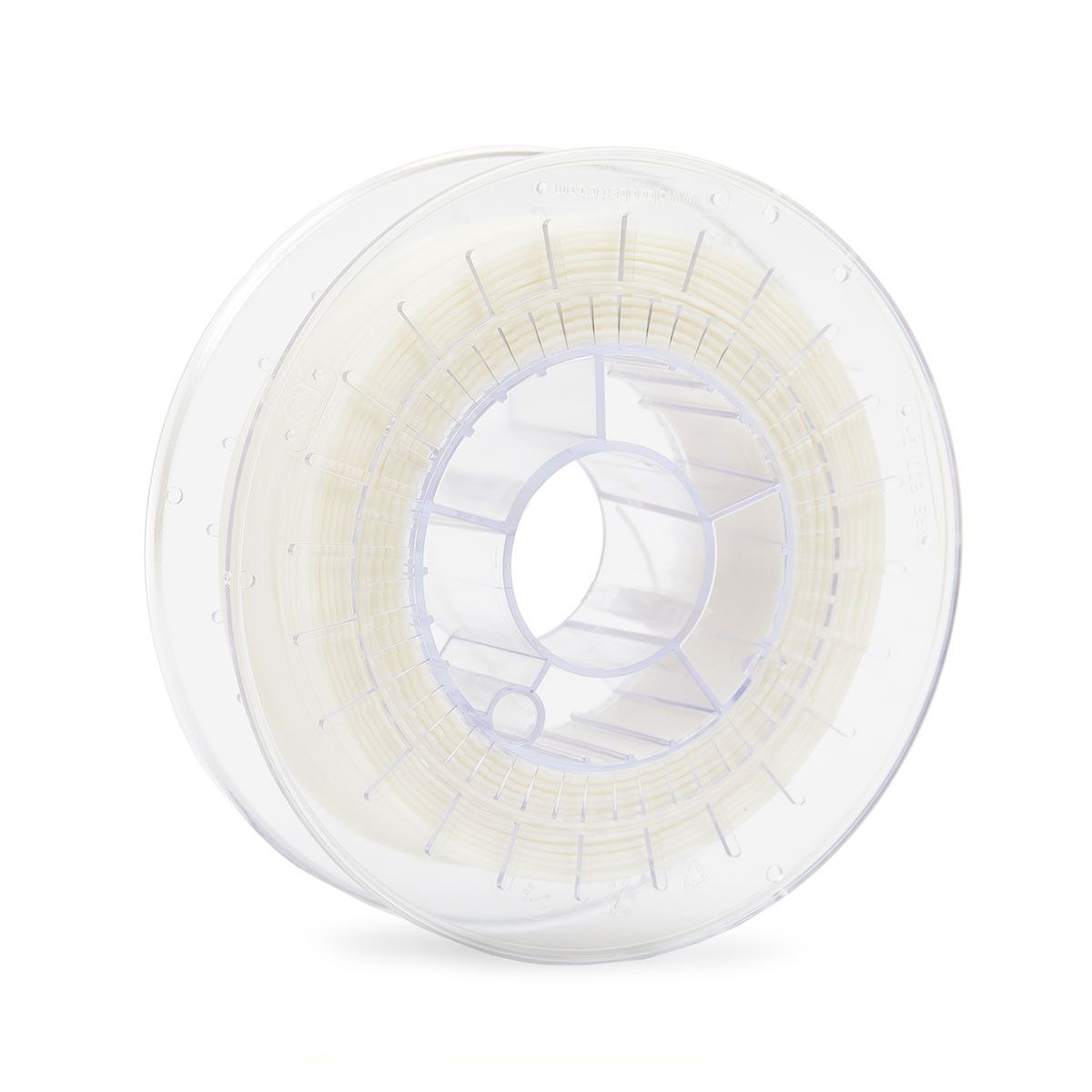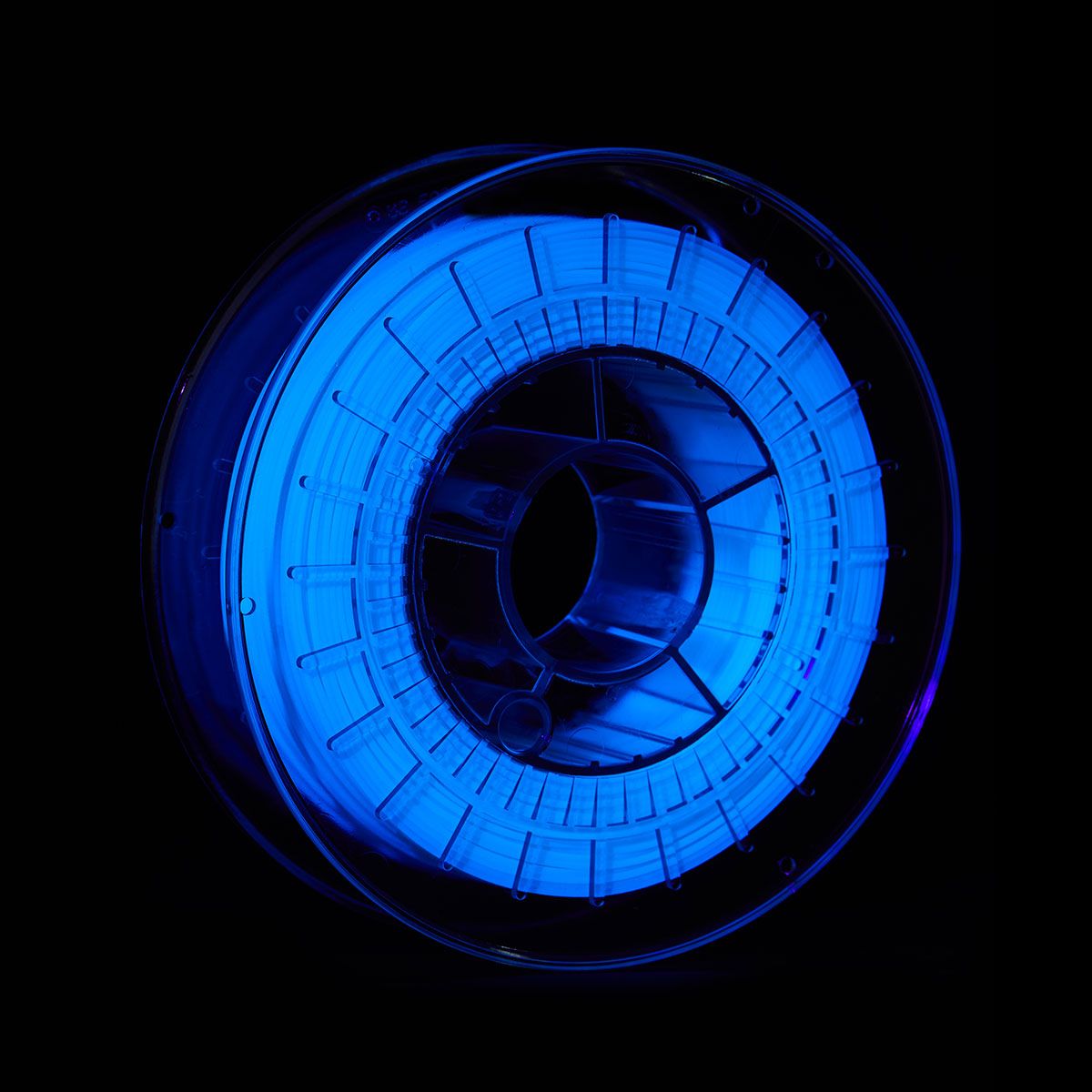 Specifications & Settings
More Information

| | |
| --- | --- |
| Material | Polylactic Acid (PLA) |
| Filament Net Weight | ± 0.5 Kg |
| Diameter Tollerance | ± 0.03 mm |
| Recommended Printing Temperature | 190°C - 210°C |
| Recommended Printing Speed | 40/80mm/s |
| Fusion Temperature | 210°C (± 8°C) |
| Vitrous Transiction Temperature | 50°C |
| Ovalization Tolerance | (max) ± 5% |
| Density | (21.5°C) 1,24 g/c2 |
| Impact strength | 5 KJ/m2 |
| Elasticity | 3310 Mpa (MD) - 3861 Mpa (TD) |
| Heated Bed | 50°C – 60°C (not necessary) |
Details
PRODUCTION
All EUMAKERS' filaments are produced with solar energy in our factories situated in Italy, respecting the highest standards of production.
QUALITY CONTROL
We check each component used in the production of our coils in our laboratories. A laser measurement system allows us to have real-time production control to guarantee high-quality products and low tolerance values.
PACKAGING
All filaments and spools are vacuum-sealed to prevent damage from environmental exposure. In the box, you will find a zipper bag to storage them after use.
The boxes we ship the filaments with are made of impact and water-resistant cardboard. This prevents damage during transport.
SHIPPING
Worldwide. FREE shipping for the purchase of filaments from €115.
INNOVATION & DEVELOPMENT
EUMAKERS is -together with Rigenera Biocompound and SMP- part of the Sfregola Group, active since 1963, and known today as one of the leading Italian companies in the field of regeneration, development of innovative polymers, and processing of plastic materials.
For more information, please see our Company Profile.
Technical Sheets & Certificates
Tips & Tricks
THE SPOOL HOLDER
Use the tape at the bottom of the holder to fix it on your desk.
In this way the spool will stay stable on the desk.
The tape doesn't leave any residuals, doesn't damage surfaces and can be attached and detached several times.
Please note: Only our "M [1.1 Kg]" spools include the holder.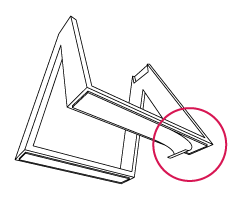 ---
SPOOL ASSEMBLY
Insert the bracket given inside the spool and fix it steadily on the support.
Please note: Only our "M [1.1 Kg]" spools include the holder.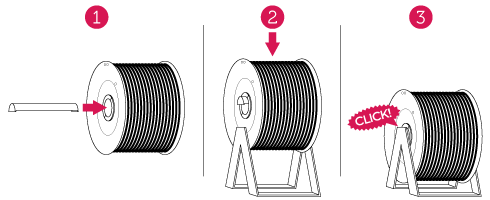 ---
AVOID ENTANGLEMENT
Always remember to pull the filament and fix it to the dedicated holes once you finish printing. In this way you'll avoid tedious overlaps that can cause filament breakage.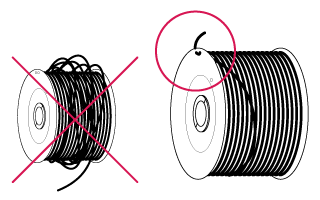 ---
PRINTING TEMPERATURE
Do some printing test within the temperature range indicated on the box and find the ideal settings for your printer.
---
ATTENTION
In order to avoid the opening of the spool during the use, please do not remove any pieces until filament is finished.
ECO design
THE SPOOL
The idea arises from the will and the need to reduce waste.
When the filament is over, the spool* could be easily transformed into a coat hanger.
Screws are: included.
*Only our "M [ 1.1 Kg ]" spools are convertible in a coat hanger.

---
EUMAKEIT
We've created some 3D models, absolutely free, to give new shapes to our spool*.
Download, print, and mount them with some parts of the spool*.
You'll be able to easily create lamps, supports for headphones and tablets, and a lot more.
*Only the parts of our "M [1.1 Kg]" spools are reusable together with the free downloadable 3D models of our site.

---
ECO BIN BOX
EUMAKERS supports the principles of the circular economy.
This is why we designed our small boxes to be converted into practical eco bin boxes for your recycling.
Utility
Reviews
DELIVERY & RETURNS
Customer satisfaction is our priority
FREE WORLDWIDE SHIPPING
Free worldwide shipping and handling for filament orders over €115.
SUPPORT 24/7
Contact us 24 hours a day, 7 days a week.
14 DAYS RETURN
Simply return it within 14 days for an exchange or refund.
100% PAYMENT SECURE
We use encrypted SSL security to ensure that your payments are 100% protected.